Video Endoscopic

Rhinoplasty Surgery
VVideo-endoscopy, namely; the three dimensional high-resolution camera technology is a method used in different operations for long years. This method can also be used in the rhinoplasty operations.
Thanks to the three dimensional high-resolution cameras, millimetric calculations can be made. The biggest advantage of the three-dimensional camera technology is that the tissues can be viewed down to the last detail. With the help of this method, the intranasal structures that should not be damaged are well-protected and the recovery period is faster when compared to the other surgical procedures.
The Video Endoscopic Rhinoplasty Surgery Method
Two methods are used in the rhinoplasty surgeries; the closed rhinoplasty surgery and the open rhinoplasty surgery. Endoscopic rhinoplasty can be used with the closed rhinoplasty. The intranasal part can be viewed down to the last detail by this technique. Thanks to this method which is effective against the formation of bleeding and tissue damage, the tissue damage is minimized. With minimum tissue damage, bruise and swelling are also minimized. So, the recovery period speeds up.
The three-dimensional camera technology may not be suitable for every nasal structure. Your doctor will decide which method will be suitable for you in rhinoplasty.
Techniques i developed on rhinoplasty concept are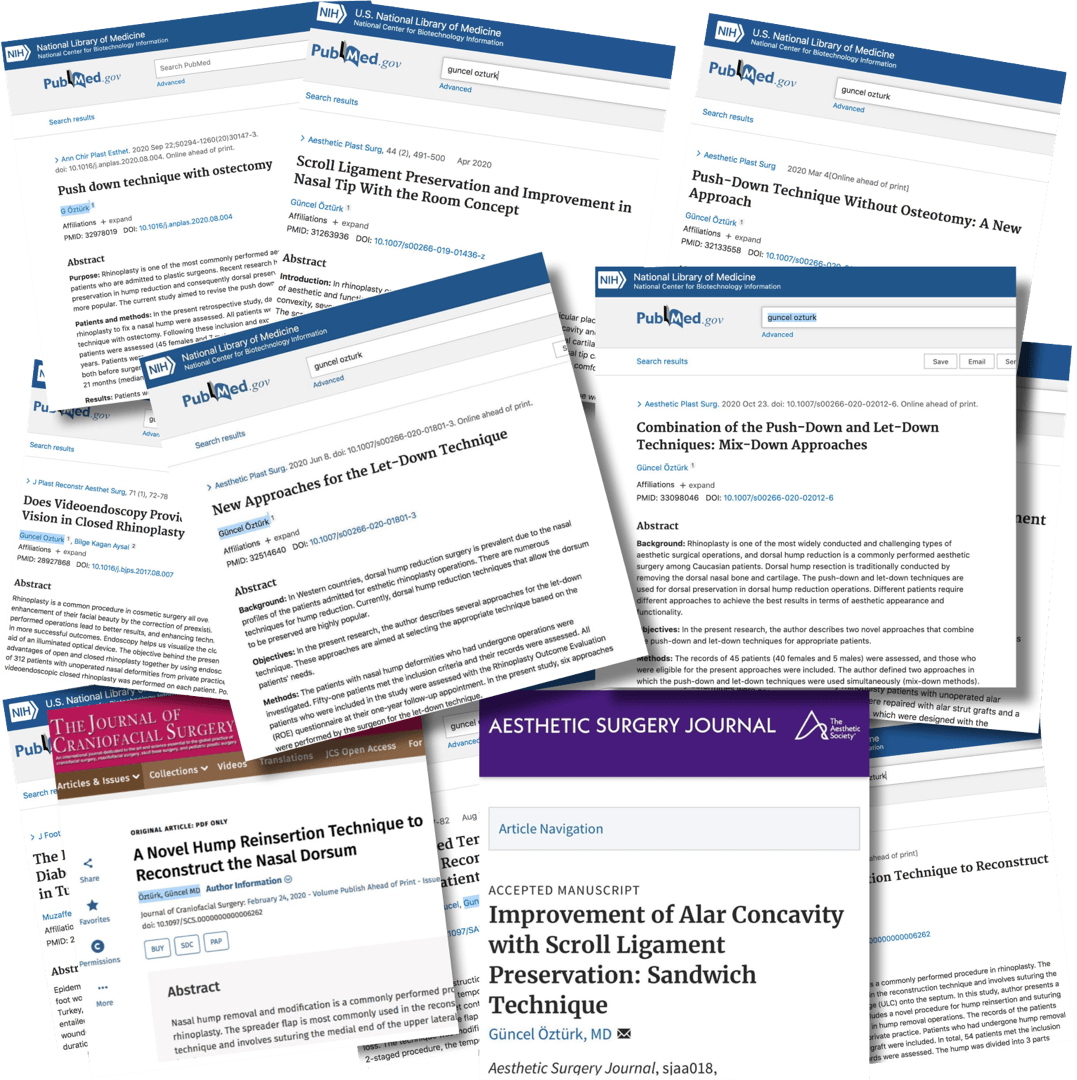 Was Published From Doğan Book House