Breast augmentation is a surgical intervention to shape, increase the fullness for women. Breast augmentation surgery is the most done aesthetic surgery in the world. It has one of the most successful rate in all of the plastic surgeries.
Techniques i developed are published on
World's top medical journals.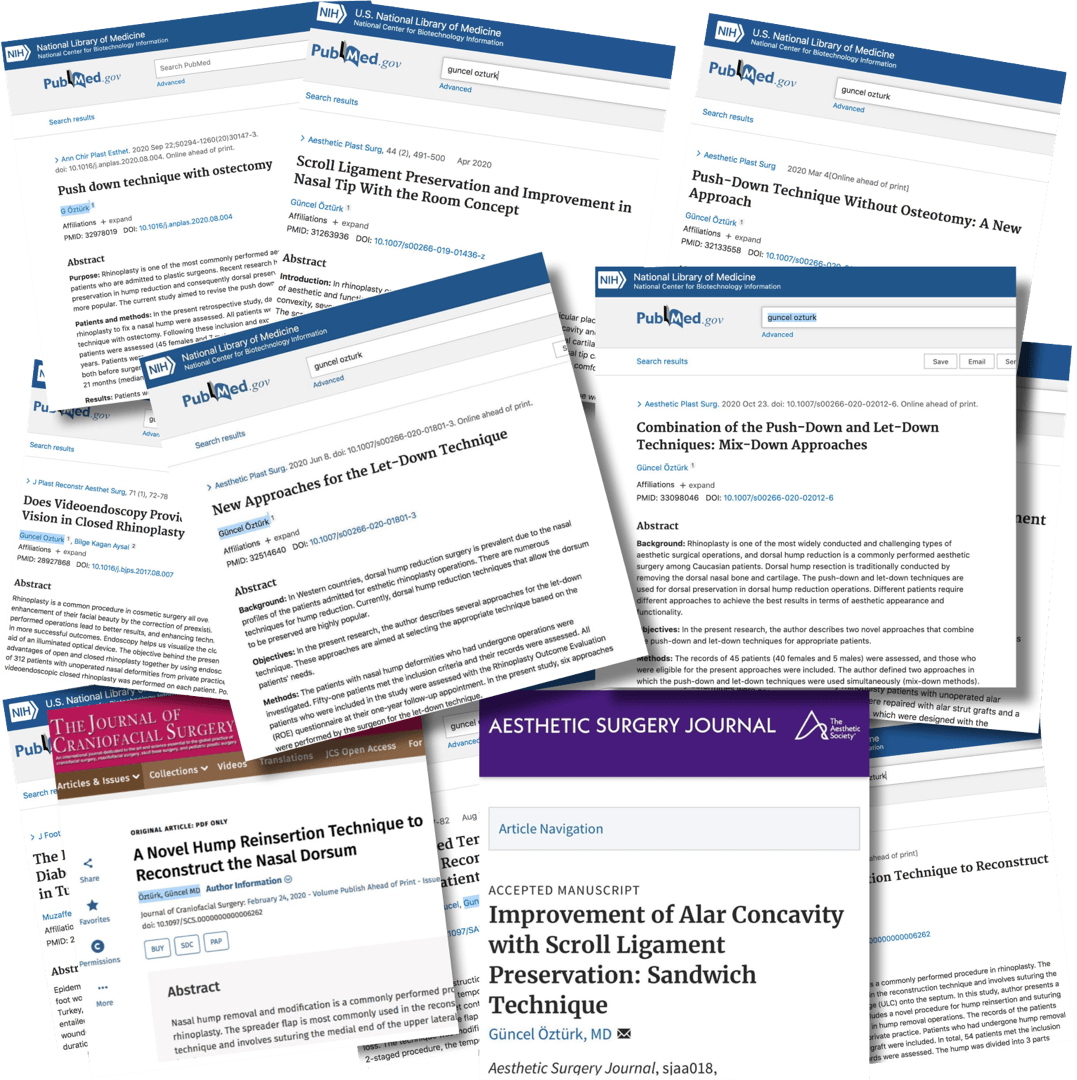 Was Published From Doğan Book House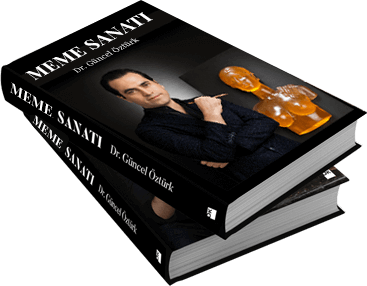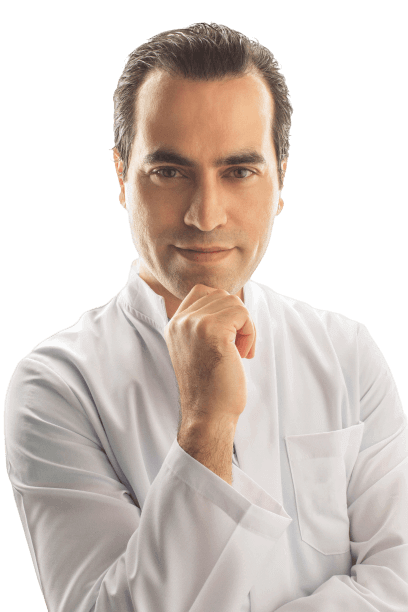 [elfsight_instagram_feed id="8"]
Frequently Asked Questions
About Breast Augmentation
What is The Breast Augmentation Operation?
Breast augmentation is a surgical operation to change size and shape of breasts. Breast augmentation is the most done surgical operation in the world and it has one of the most successful results in all of the plastic surgery operations.
Breast Augmentation Operation:
It's done for augmenting natural small breasts, restoring after pregnancy,weight loss or breast feeding, correction of congenital breast defects and deformities (asymmetric breasts or no breasts) and reconstruction after breast cancer.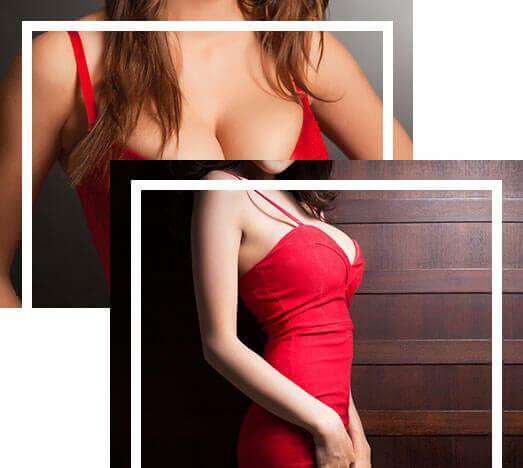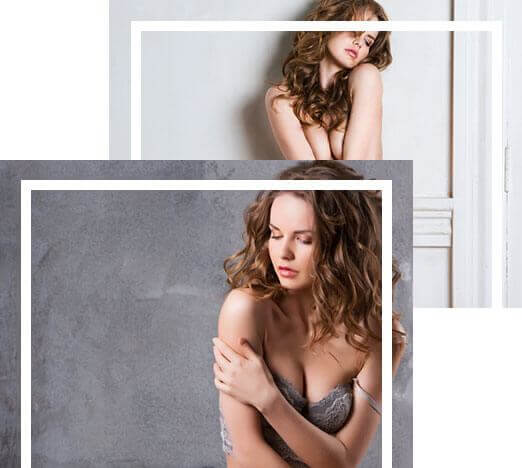 In What ConditionBreast Augmentation Can Be Done?
Breast augmetation (Mammoplasty) surgery is a surgical procedure to augment women's breast, reshape, or increase the volume of the breast. This operation can be done by placing the silicone and saline implant or any other implants into the chest muscles or breast tissue. Common reasons for breast augmentation: Restoring the breasts getting smaller after pregnancy or weight loss, correction of congenital breast defects and deformities (asymmetric breasts or no breasts), breast reconstruction after breast cancer.
Augmentation Of TheNaturally Small Breasts
Breast augmentation can make your breasts look good. It's not right to rely on this surgery to increase your life standards or to get things right in your relationship. You should decide on your own, you shouldn't do it by other's opinions.
How To Determine
The Ideal Size Of Breasts?
Breast augmentation operation is one of the most wanted aesthetic surgery from us plastic surgeons by both young and middle age women. During the examination, the most askes question is how big the breast they are going to have.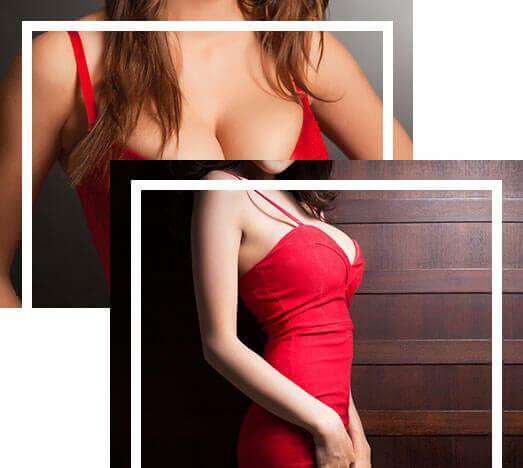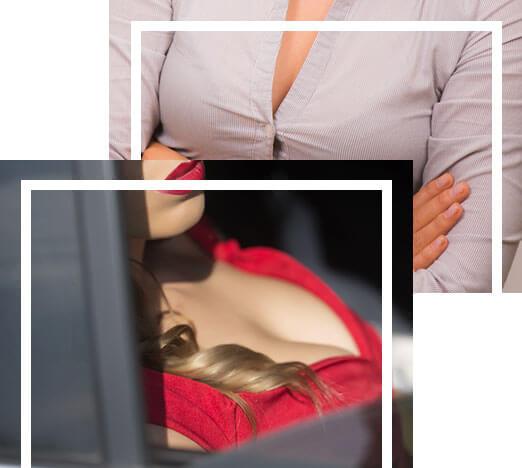 How Do We Decide The Size
Of Breasts Before Operation?
All plastic surgeries should be done only once due to material and spiritual reasons. In case of not being satisfied, revision operations can be both financially and spiritually challenging. So,for your own good, you should pay attention to us plastic surgeons' ideas while you decide about your breast size. Because, we, plastic surgeons are aiming to have the most natural and aesthetic results in our operations. Achieving the perfect results is as important as for us too.
What Are We considering
During The Determination Of Your Breasts?
We consider patient's height and weight. We use bigger prosthesis for tall and over-weighted patients. For example D cup breasts look disturbing on a short patient, on the other hand B cup breasts may look small on a tall patient.
We consider patient's rib cage shape. Some people's rib cage can be tight even if they are tall. also short patient may have wide rib cage. Also sometimes rib cage can be pectus excavatus or pectus caritanum. These are all effecting the prosthesis to choose.
We consider patient's existing breasts and breast tissue. If the patient has big enough breasts or enough breast tissue to cover, a bigger prosthesis can be used. But if the breast tissue is not enough to cover the prosthesis, smaller prosthesis can be chosen. In short, size of the prosthesis is determined according to the existing the amount of breast tissue.
We consider the sagging rate of the patient's breasts. As known breast augmentation also make breasts lift. Especially for patients who need breast lift, with dual plane technique, breast lift without scar can be done. If sagging is increased, the prosthesis to use must be bigger. On the other hand, if the patient has soft breast tissue and had a big prosthesis, there will be sagging over time due to the weight on the breasts. Thast's why ideal size must be determined by your doctor. Your doctor will help you to choose the ideal prosthesis compatible with your body size.
We pay attention to the symmetry of the size of the breasts. Many women has asymmetry in their breasts and that is totally normal. If it's not detectable from outside, it's not necessary to fix it. If it's detectable from outside, bigger prosthesis shold be used for the smaller breast.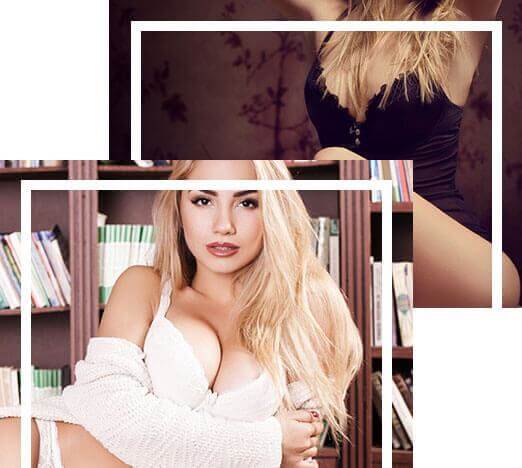 How To Prepare For
Breast Augmentation Operation?
Preparing for breast augmentation surgery is exciting as it is stresful time. You can have more comfortable surgery and healing process with a preplanning.
Taking Personal Cautions
You may need someone to stay with you and drive for you for the first 24 hours after operation.
You may need to minimize your responsible at home and work. You can cook your dinner, you can do your heavy cleaning before surgery, or you can ask for someone's help.
Make a list for the things you may need at the operation day. Provide them before surgery.
If you smoke, you may need to reduce or quit smoking before operation.
Make sure your doctor knows the medicines,plants and supplements you take. For example some medicines (like aspirin) cause bleeding after operation. So you need to pay attention to your doctor's orders.
Eat healthy food and don't use alcohol a week before the operation.
Exercise is always good for our body, but you shouldn't do heavy exercises a day before the operation.
Don't eat or drink anything,even water before operation
Wash your body with antibacterial soap. After shower, don't use any cosmetic products like oil, cream, deodorant.
Your nails should be without polish for anesthesia.
If it's possible brush your teeth without swallowing any water. If you have to take any medicine, do it by drinking minimum amount of water.
In operation day, you should wear comfortable clothes and shoes for the after operation.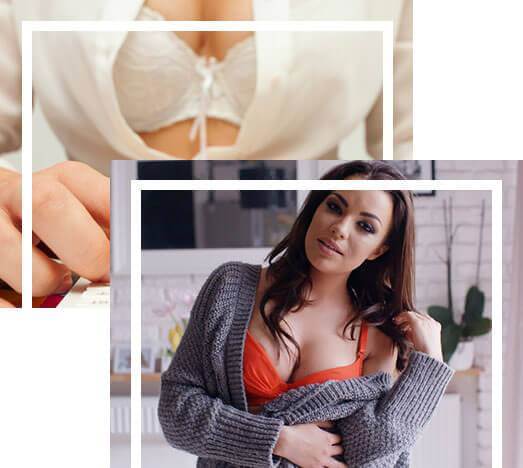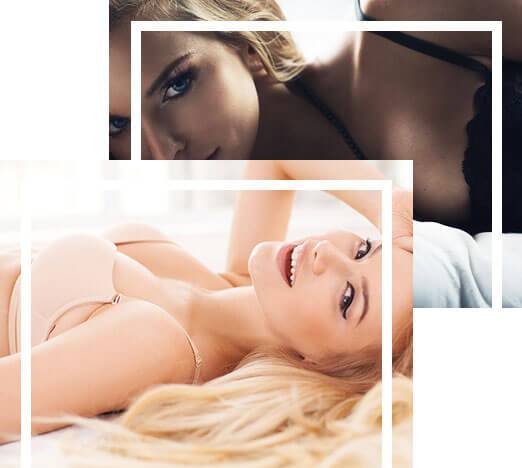 What Are The Types Of Implants
Used In Breast Augmentation?
If you are planning to have breast augmentation, you may have a dilemma between saline (body fluid like salt-water solution) and silicon implants. Here are some informations to evaluate these choices.
WHAT ARE THE DIFFERENCES BETWEEN SALINE AND SILICON IMPLANTS?
Both saline and silicon implants have shells out of them. That's because silicon's soft and strong structure is similar to the breasts' structure. These silicon baloons are different from other implants and they are different in eachother because of the materials in them
Saline breast implants: Saline is a sterile salt and water solution filled in silicon balloon. Implant balloon is implanted empty in breasts, it's filled with saline after implanted. After 6 months from operation, you can ask your doctor to change size by adding more saline or taking some.
Saline implants can be done for augmentation to women over 18 years, for reconstruction or revision to any age.
Silicon breast implants: Implant balloon is filled with sticky, strong and safer silicon gel. These are filled before implantation. Because of its density, it can imitate the fat tissue. Most women tell silicon implants are more likely to the natural breast tissue because of look and feel.
Silicon implants can be don for augmentation to women over 22 years, for reconstruction or revision  to any age.
Avoid unnatural implants: If you want to have a natural looking implant, get information about implants which your surgeon uses and if it's possible see a sample. Avoid implants that make distance between your breasts. If you have big implants,it won't fall to the natural direction when you sleep on your back. You don't want to have implants that fall one of them to the right, one of them to the left. To get the most natural look, listen carefully your doctor's orders.
How long does a breast augmentation
operation last?
After approximately 40-45 minutes, we finish our surgery and give our patients their dreams breasts. It's a quick performed and quick healed surgery. Every women have the right to own good breasts. And it's really easy to own these good breasts with the advances in medicine.
What Are The Types Of Implants
Used In Breast Augmentation?
It's not possible to have breast augmentation without having scar on breasts. Scars are hidden but they still can be found. Breast implants can be placed in different shaped cuts.
These cuts can be in these areas:
1. Curve under the breast
2. On the nipple
3. Around the nipple
4. Under the arm
5. In the navel
The cut under the breast is compatible with the cure and unlike the other parts of body, this scar wont expand or slip. All things that goes to the nipple (milk path, nerves, vains e.t.c.) stays the same. Breast's feature breastfeeding is not harmed. Scar is only seen when you are naked and looked below. Also after the operation, there may occur other reasons to have another ( implant changing or taken ) operation. In other implant surgeries, the cut can't be open again after healing. On the other hand the cut under the breast fold (IMF) can be used again in the future.
The cuts around the nipple (periareos) are generally crescent shaped and on the line of colored and skin area. On this area, there are milk ducts, nerve endings and some beneficial bacterias. The cuts areound the nipple can damage the unit and increase the chance of complication ( infection,numbness,inability to breastfeed, e.t.c.). Also, these cuts may be seen from a tight dress or swimsuit.
The cuts on the nipple also cuts the breast tissue, ducts, vains and nerve endings. Also because of the scar from surgery, nipple may come inside. That's why it's not recommended.
Placing implants from under the arm (trans-axillary) must be done once and without any mistake. Because if there will be a need of another breast surgery, it won't be able to cut again. The deodorants to suppress the bacteria grows under the arm and the smell they made, increases the chance of infection. Also trimming the unwanted hair can damage the scar. The scar can be seen fadedly from careful eyes.
The cut from belly buttun to breast is more of a cunning than a regular surgery technique. Special tools and a tube with a camera goes to the area under breast from under the skin of above belly button. If there is a bleeding or vision shortage during the surgery, second cut should be done. In this technique silicon can't be used, saline implants can be used. If this implant leaks, it is absorbed by body and thrown out. This is also must done once and after the surgery, it's highly possible to have a long and permenant scar. This technique is not recommended because of it may cause some complications.
All breast surgeries are different and special design must be done for every patients's anatomy and request. The only way to know how the scar will look on you is consulting your doctor.
WHICH SHAPE BREASTS DO WOMEN PREFER?
Women like big and lifted breast shapes. Some women have breast asymmetry. To fix and make two breasts simetric, this surgery is very useful.
Don't you like the look of your breasts? Does that depress you? Do you want to augment your breasts? Did your breast deformed because of pregnancy or losing weight? Do you want to lift your sagged breasts? All of these problems' solution is very easy now.
With plastic surgery you can augment and give shape as you like. Breast surgery is the most attractive surgical way for women. Not just augmentation but also fixing the asymmetric breasts, women choose this surgery.
Also it's a great way to reconstruction for breast cancer patients. Oher than those reasons, it helps women with deformed breast because of congenital anomalies, trauma, due to heredity.
Let's see how it's done! Breast augmentation is a surgery that allows the women to resize as they like.
Yes, you need to talk to your doctor about how it will help you, how the operation is done, how the result will be after surgery and if there is a side effect or not.
The women who will have breast surgery should know what kind of breast they will have after breast surgery with details. It's really rare to have complications in this surgeries, so you shouldn't worry about safety.
Breast augmentation surgeries increase women's confident. Also implants make no trouble with your health while you're pregnant and breastfeeding. It's safe for your baby as you, don't worry. But you need to tell your doctor about your plan to have a baby in the future. It may change the technique and results.
Shortly, it's really easy to get the look you've always dreamed of!
HOW TO CHOOSE YOUR BREAST STYLE?
Do you want anatomic type or round type breasts? Deciding for that you should remember that your slimness of the waist, width of the shoulder and hip width are importnat. Round breasts won't look good on narrow-shouldered women like anatomic type. It makes your shoulders look more narrow. If your bone structure and body line are thin, this won't look natural. Or if you have thick waist, anatomic type breast implants make your waist look thicker. You need to take your doctor's advice. Your doctor will recommend you the best implant for your body.
WHAT ARE THE THINGS TO DO AFTER BREAST AUGMENTATION SURGERY?
Breast augmentation surgery recovery time changes acoording to type of surgery and person. Patients' healing time depends on the technique of surgeon uses (Placing breast implants on or under the muscle or the area of cuts) and how skillful of your surgeon is. But patients' actions after surgery is really important too. 
Some tips for patients who want to recover and go on to their daily lives in a short time:
1- Listen carefully your doctor's advice. Your healing process is explained by your doctor step by step. Your doctor will tell you what things you should or shouldn't do for a couple of weeks after the surgery according to your age and health condition.
2- Don't do anything that needs force or movement like lifting heavy things, jumping on a tramboline. It's really important because  you don't want to force or make pressure to your new closed surgical cuts or implants.
3- Take medicines. You will be given pain killers to take oral or directly used to your scars. These medications decrease the chance of getting infection.
Pomade your medicines to your breasts. It will help healing your surgical cuts and breast tissue. Also the other medications can anesthetize your pains that left from surgery.
To heal and ease the pain, taking written medications by your doctor oral is important.
4- Apply moisturizer with shea oil to your breasts. After breast augmentation surgery your skin may look red and shiny. By using shea oil, you can prevent stress path.
5- Wear bra that can limit your breast movement. Sports bra is the most suitable bra for this. The less you move your augmented breast the more your breasts heal fast. The bra without enoght support may cause stress to your new implants.
6- Avoid lying face down for 10 days. Lying face down makes pressure on your breasts and can cause reopening scars, pain and doctor appointments to fix it.
A lot of surgeons give a free consultation chance to ask their questions. If you didn't have this surgery yet, ask if you're ready or not to a doctor. But don't forget to consider that surgery can be painful and recovery might take couple of weeks. If you had the surgery and have any questions in your mind, consult your doctor. Your doctor will help you.
WHAT IS THE MOST APPROPRIATE TIME FOR BREAST AUGMENTATION?
The breast augmentation operation which is recently got in the top plastic surgeries creates a lot of questions in women's mind. One of the most asked question is " What is the most appropriate time for breast augmentation?"
To answer this question,patients must determine why they have this operation. For example; to have a beautiful body in summer or to attend an activity with a beautiful body determines the time of surgery. Don't forget that breast surgery is a surgery that needs time to rest and heal.We would want all of our patients to go to the beach or work the next day of surgery. But as we told, in breast surgeries patient needs time to adapt the new implant and gain the natural look.
That's why spring and summer are the most chosen time of the year to have breast autgmentation surgery. Especially patients choose april and may to be ready for the summer.
Because of there are less activities, patients can take more time to heal. On the other hand, wearing winter clothes because of the weather make the healing process difficult. The common opinion from patients and doctors is having this surgery in fall-winter to fully rocover, adapt the implants and be ready for the summer. 
What is the reason of price difference between breast augmentation operations?
One of the most asked question about breast surgery is about its price.The price for breast augmentation changes. The place where surgery happen, costs about surgery (like anesthesia), medical tests and your surgeon's fee are in the things that change surgery price.
The price of breast augmentation surgery changes with the technique and quality of used implants. For example, the silicon anatomic type implants or saline solution injectable implants change the price range.
The price of the surgery changes with where surgery takes place too. Town or country changing effcts the price. Hospital is also important. The chosen hospital's quality and equipment effects the price of surgery.
During the surgery using anesthesia is inevitable. Used implants, technique and the quality of service change from doctor to dpctpr. Don't forget that every doctor is different and that's why results (and prices) change in every one of them.
The exact price is determined with your needs and wishes after talking with your doctor. But don't forget that fixing incondite breast implant cost more than the first one.
Your pleasure is more important than your pleasure about reduced price. Even if you decide to have the surgery with more cheap one,don't forget that the most important thing is the quality of the surgery.
What should be done to protect the breasts?
Being exposed too much sunshine makes your elastin fibers weak and causes sagging. Also causes skin spots, cracks and skin loosening.You can use high factor sunscreens and moisturizers for that. Also you should exercise regularly to strengthen your muscles that holds implants.
If you choose your surgeon wisely, no matter what happens you will have an operation that gives you pleasure.
Frequently asked questions about breast surgery?
we have gathered the most wondered questions for you.
Will the surgery be painful?
Generally the pain after surgery is controlled easily by painkillers. Patients may feel the hardening, numbness, itching,or sensitive for touching. Some patients may feel discomfort while they move their arm up. The amount of pain and its time change from person to person.
Will there be a wound after surgery?
Medicine has improved as reduce the surgical cuts to the minimum. Thin and barely recognizable scar occurs. Full recovery depends on your body's healing potential.
Is there any side effect of the surgery?
Every good thing comes with a price. This is a surgery and as in all surgeries there will be pain, itching, and swelling. By doing everything your doctor orders you can overcome this time easily and without any problem.
How long does my implants last?
Implants have expiration date too. That depends on patient. But if you don't have any problem with your implants, there is no predated expiration date.
BREAST AUGMENTATION OPERATION
Breast augmentation operation does not remove the sagging breast problems. If you want your sagging breasts to look well-rounded and get rid of bagginess; you should have the combination of breast lift and breast augmentation operations. Breast augmentation surgery is an individual procedure, so you should have it just for yourself and not to fulfill someone else's desire.
It has not been scientifically proven that the silicone breast prosthesis makes the breastfeeding difficult or cause cancer.
PRE-OPERATIVE INTERVIEW
In the interview, your complaints about your breasts and the expectations after the operation are primarily evaluated.
You are informed about your possible post operation early and late appearance.
Details such as type and size of the silicone breast prosthesis to be chosen; from which area it is to be put, the size increase you want in your breasts are determined and evaluated with you before the operation, depending on your breast anatomy, skin flexibility and body type.
Meme protezi için gerekli kayıt belgeleri doldurulur.
The necessary registration documents are filled for breast prosthesis.
AGE FOR OPERATION
In the United States of America, women at and over the age 18 are allowed to have saline breast prosthesis and those at and over the age 22 are allowed to have silicone breast prosthesis. Saline prosthesis is allowed at early ages for reconstructive purposes.
PREPARATION FOR THE OPERATION
If the patient to have the prosthesis is over 40, mammographic or if necessary, ultrasonographic radiologic tests are carried out before the operation.
You should stop taking aspirin and its derivatives one week before the operation. (do not stop taking the medication you use permanently, without consulting your doctor.)
It is recommended not to smoke for a while before and after the operation.
Do not put on any makeup, do not use hair gel, wear comfortable clothes and leave your jewels at home before coming to the hospital for the operation.
Do not eat or drink anything 6 hours before the operation.
Be present at the hospital about one hour before the operation.
When you come to the room reserved for you, you may be given an oral drug if you want, it will relax you.
OPERATIVE TECHNIQUE
Prosthesis is placed from four different sites;
1- Submammarian
2- Circumareolar
3- Axilla
4- Abdomen (Umbilicus)
The prosthesis is placed in four different sites in the breast;
Breast subglandular
Dual planda
Submuscle
Subfascia
Every application has advantages and disadvantages, the type, size of prosthesis and the placement area will change by the body, breasts and skin quality.
TYPE OF ANESTHESIA
General anesthesia method is applied.
DURATION OF OPERATION
It lasts 1-2 hours.
Recovery Period after Breast Augmentation Operation
Results of breast augmentation operation are immediately seen. You stay in hospital for one night.
Post-operational stage is generally easy. Pain is at the minimal acceptable level. In the early period, you may have swelling, edema, and numbness in nipples. They will disappear by themselves in a few days.
If the prosthesis is placed submuscle, you may have limitation in arm movements for a couple of days. Breasts are wrapped after operation. Since the stitches are dissolvable, there is no need to remove the stitches. The patient can go back to work within 3-4 days.
The prosthesis is put in its normal place 3 weeks later. The patient is recommended to avoid heavy sports for 2 months.
Silicone prosthesis is highly impact-resistant.
You can lie face downwards 2 months after the operation. Silicone prosthesis does not create any problems in mammography and surgical examinations to be performed afterwards.
In the scientific researches carried out by the independent medical institutes, no link stating that the reliable silicone breast prosthesis gives rise to cancer has been found.
Breast augmentation operation results are long-lasting. Breast prosthesis is a procedure that generally gives good results, increases the self-confidence of the person and makes her livelier.
[elfsight_whatsapp_chat id="2"]