Aphrodite Lip

Augmentation
Aphrodite Lips are the most universal lip shape in the world. Aphrodite lips are the symbol of plump,shaped and vibrant lips.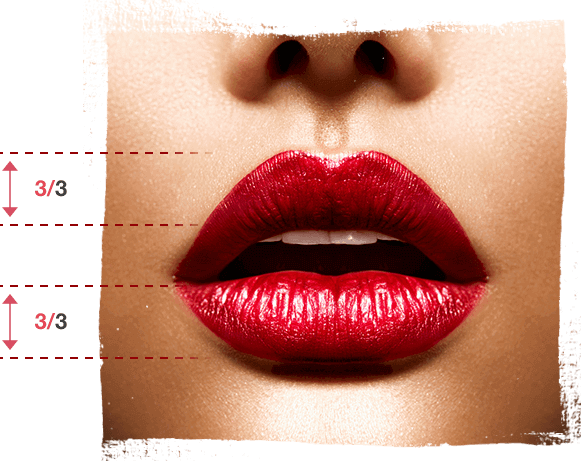 Attractive Lips with Aphrodite Lip Augmentation
When you think about beautiful lips in every culture curved,plump and colorful lips come to mind. In Aphrodite lips, upper and lower lip thickness are the same. Without reducing upper lip's thickness, meets with lip edges. It has stunning shape about both fullness and color and shape.
The curve in the middle of upper lip called "eros arc" is more evident. Lip contour is more evident with a little protrusion. Also lips should be smooth and tense.
Who can have Aphrodite lip augmentation?
It can be applied to naturally thin, flat and curveless, asymmetric, loss of fullness and shape due to aging. Also it can be applied to who wants more full and shaped lips.
How Aphrodite lips can be done?
Aphrodite lip augmentation is an operation,operated under local anesthesia in 15-20 minutes. It's invasive and non surgical prcedure so you won't feel any pain. Results can be seen immediately, full shape appears in 1-2 days. After operation lips can be sensitive for a day or two.Aphrodite lip augmentation is not a permenant application. Even if it changes person to person, it should be renewed in 1 or 2 years.
How Aphrodite lip design is done?
When lip shape is designing in Aphrodite lip augmentation, existing lip shape,face shape and smile are considered. Eros arc on the upper lip should be right under the nose. It's very important that the same thickness of upper and lower lips and being evident of upper and lower lip lines. Lip contour should be revealed very carefully. Eros arc which increases lips attraction is gotten more evident.
Lips are the symbol of youth and beauty
Thin and flat lips make people look angry, unhappy or tired but full and vibrant lips make people look happy,young and beautiful. Lips not just show physical expressions but show emotional expressions. That's because lip augmentation is one of the operations that should be planned and applied carefully. Also,you need to select your surgeon and clinic carefully too.